August 12th 2020 General Meeting:
Think Local with Jim Griggs!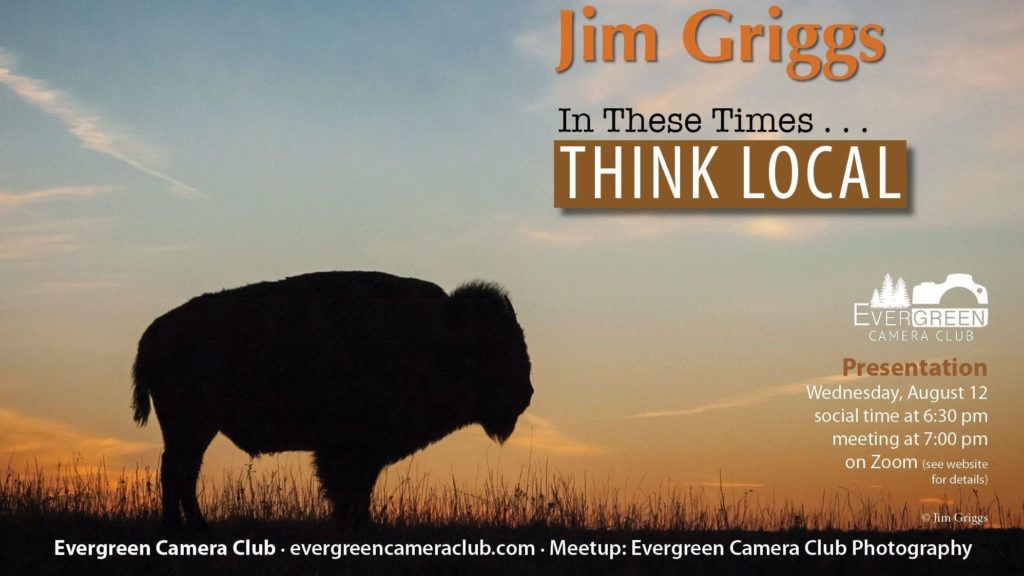 This month will be a Web Meeting Using ZOOM
Wednesday, August 12 at 7:00 pm (6:30 social time)
View recording of this event:
Click Here
You will need to type this Password: F+=1i=yy
With all the restrictions on travel and being home-bound, think what you could do locally to make a difference in your own community's special places! Jim Griggs will take a look at what has worked for him and brought him unexpected rewards and opportunities. Photographer Jim Griggs is based in McPherson, Kansas and well-known for his informative presentations laced with quick wit and humor. We are continuing with our Zoom meeting format, so join ECC on Wednesday, August 12th for social time at 6:30 pm and announcements at 7:00 pm in the Zoom meeting room. See the ECC website before the meeting and future ECC emails for the Zoom link.