April 2023 General Meeting: Conservation Photography with Boyd Norton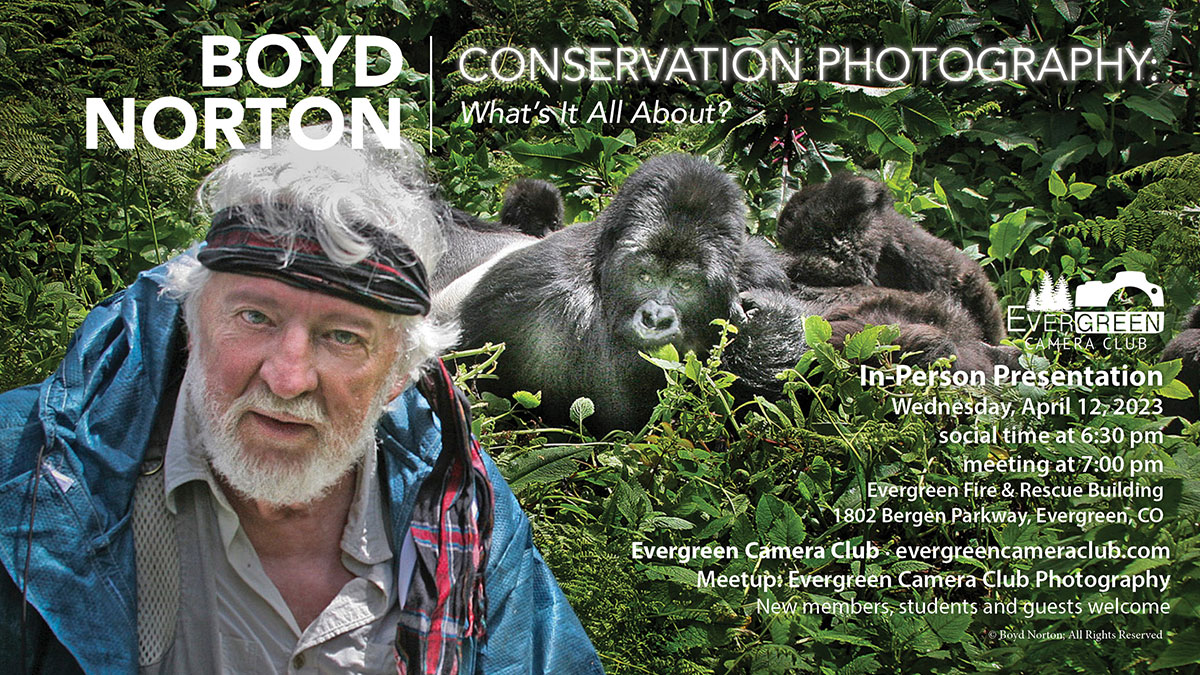 Our esteemed Evergreen photographer, Boyd Norton, is back to present his valuable words of photographic wisdom. "I always try to encourage nature photographers to get involved in conservation," Boyd explained. "Photography is a powerful tool in conservation work. It can awaken in people the realization that many places and species need protection."
Boyd has written books on conservation photography and serves on the board of Trustees for the Dian Fossey Gorilla Fund.
Evergreen Camera Club is meeting in person in the auditorium at the Evergreen Fire and Rescue Station (1802 Bergen Parkway, Evergreen) so join ECC on Wednesday, April 12th for social time at 6:30 pm and announcements at 7:00 pm. We will have NO ZOOM for this meeting.
New members, students and guests are welcome.
See the ECC website for details.
Join us at the fire station:
Wednesday, April 14 at 7:00 pm (6:30 social time)
Evergreen Fire and Rescue
1802 Bergen Parkway, Evergreen, CO
Venue
Evergreen Fire Rescue Station 2
1802 Bergen Pkwy
Evergreen, CO, US, 80439