Macro & Wildlife Imaging & Creation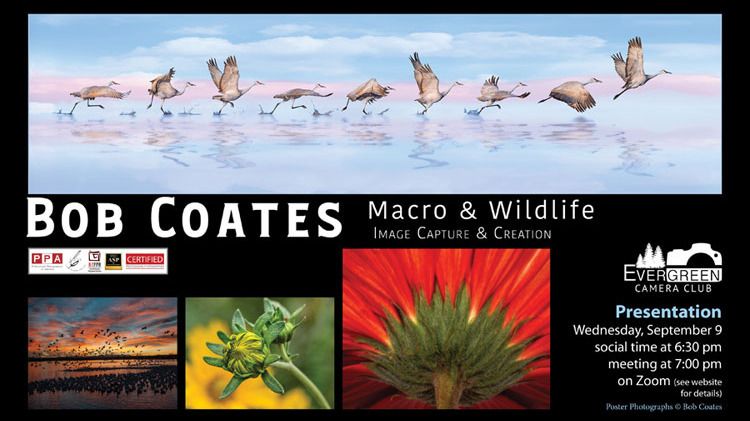 "Let's talk Macro and Wildlife image capture & creation," Bob Coates writes, "[I want to offer] something a little different for you in this program. We'll talk about things that can help you better create macro and wildlife images. I'll share some gear suggestions to make your life easier and add in some techniques and a few file processing tips and tricks." Bob is sure to inform and entertain with this presentation that should have something for every level of photographer.
Coates is a Lens Based Artist and has had the honor and privilege to author books and articles on photography and has presented seminars and programs from Hawaii to the Caribbean. He is a successful commercial and fine art photographer based in Sedona, Arizona with his wonderful wife who makes it possible for him to do all he does in the photography industry.
Evergreen Camera Club is continuing with the Zoom meeting format, so join ECC on Wednesday, September 9th for social time at 6:30 pm and announcements at 7:00 pm in the Zoom meeting room. See the ECC website and future ECC emails for the Zoom link.