May 2023 Field Trip: Sculpture Walk & Photo Contest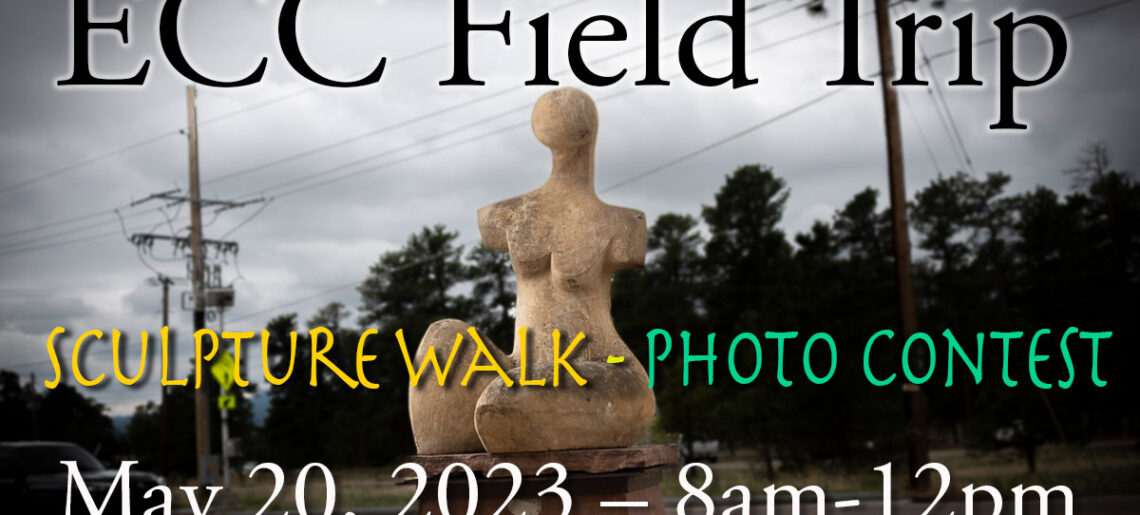 Did you know that there are well over 100 sculptures located around Evergreen? We will gather at 8am by Bergen Park where a number of these are placed and start a walking tour of those in this area. Be sure to bring appropriate walking shoes, to dress for expected weather, and to bring whatever camera gear you want to use.
This photo shoot will not end with this Sculpture Walk, it is intended to continue throughout the summer on your own. The intention is to photograph as many sculptures as possible over the coming months.
In the fall you will submit your best photos where they will be judged by a Sculpture member of the Center for the Arts Evergreen. There will also be an award to the person who has photographed the most sculptures. So do your best compositions and keep track of how many different sculptures you photograph.
Go to https://evergreenarts.org/evergreen-sculpture-walk where you can find a map showing all the sculpture locations in the Evergreen area and can download a printable copy.
A Judging date will be announced in September depending on the availability of the judge.
If interested in going, please be sure to RSVP here on Meetup at or email your RSVP to ECCevents@evergreencameraclub.com or to ask any questions.
DATE: Saturday, May 20, 2033
TIME: 8am to 12pm
LOCATION: Bergan Park Park & Ride, across from Center for the Arts Evergreen
Venue
Bergen Park And Ride
Evergreen, CO, US, 80439