August 11th General Meeting: Get Creative! with Ella Carslon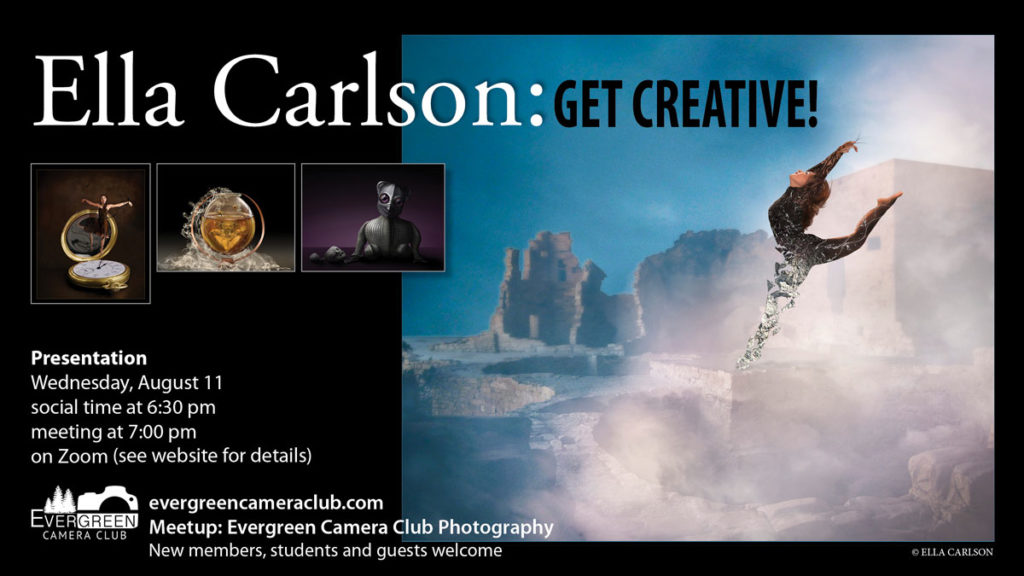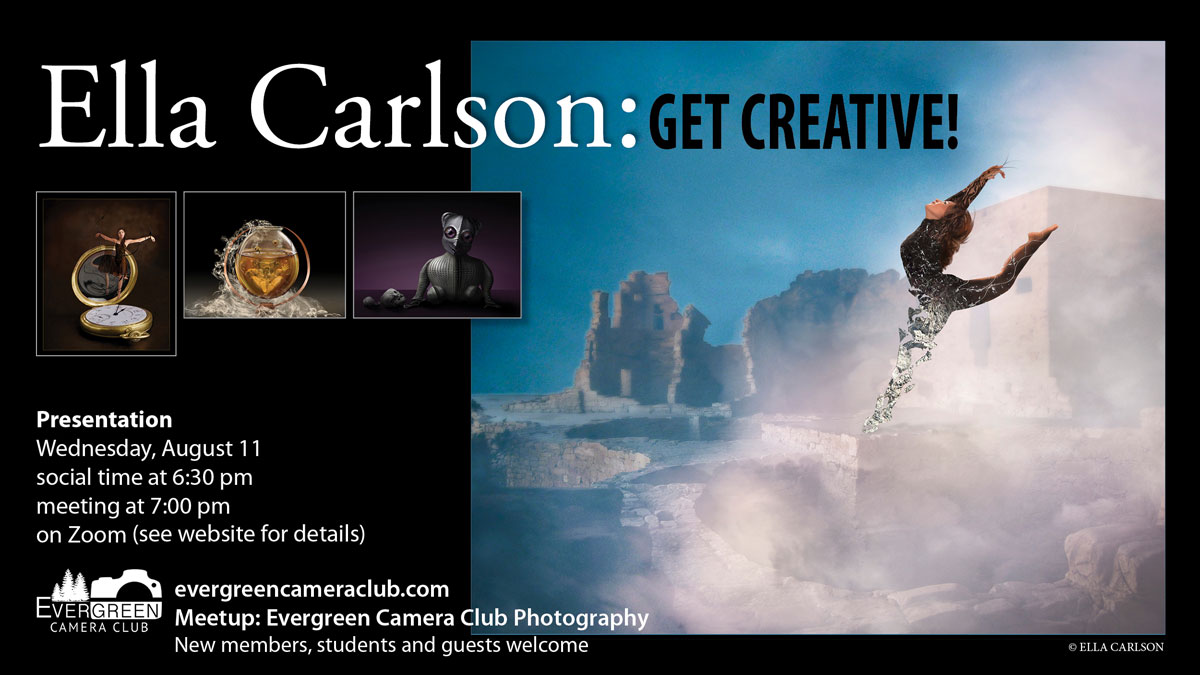 DON'T MISS THIS MEETING, ELLA IS A PHOTO ROCK STAR!
You don't know creative until you have seen Ella Carlson's work. She can turn a brick wall into an alien, deconstruct a beautiful flower and turn a flame into a smoldering creature. Ella is internationally recognized, Grand Imaging Award winner and flat out amazing!
Join Evergreen Camera Club for Ella's mind-blowing presentation on Wednesday, August 11th via Zoom for 6:30 pm social time and announcements at 7:00 pm in the Zoom meeting room:
Evergreen Camera Club via Zoom:
Wednesday, August 11th
6:30 pm social time and announcements
7:00 pm start of presentation
Zoom Link:
https://us02web.zoom.us/j/83444073746?pwd=WmZhK1hlbFpGNVNxMUlYTUhIU00vQT09