November 15th Zoom presentation on Photographing the Galpagos with Ron Belak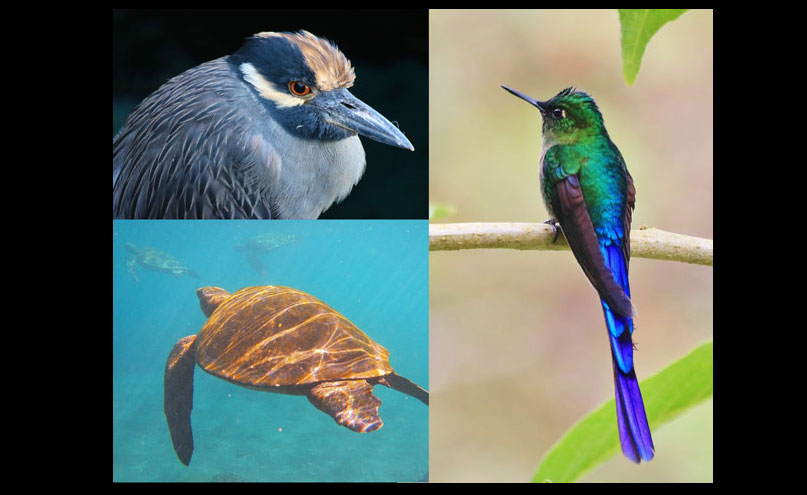 On Thursday, November 15 at 7 PM, RMOWP member (and ECC member) Ron Belak will deliver a Zoom presentation on the wildlife and birds of the Galapagos and mainland Ecuador. Interested parties should contact him via email ronbelak@msn.com for the zoom link.
Ron and Peg Linn spent 18 days in Ecuador in 2017, touring along the spine of the Andes from Quito south to Cuenca, visiting the famous hummingbird location at Bella Vista and cruising the islands of the Galapagos. Although they did not check off all 131 species of Ecuadoran hummingbirds, they will share photos of the beautiful ones they did see as well as other species in the cloud forest and on the paramo—Ecuador's term for the tundra. They will also share photos of beautiful landscapes, featuring 19,000-foot volcanoes, alpine lakes and desert islands, and offer tips on photographing the birds and wildlife.
Their Galapagos tour was shared with 13 other guests on a small boat that traveled between the islands of San Cristobal, Santa Cruz, Santiago, Isabela, Fernandina and several smaller islets. Bird diversity is not as high on the islands as on mainland Ecuador, but the birds are often larger and more easily approached by photographers. For many species, nesting is year-round, so colorful plumage is strikingly apparent. They will share images of the male frigatebird displaying like our sage grouse and photos of gulls, pelicans, herons, finches, boobies, noddies, sandpipers and flamingos. The islands are also noted for land and sea iguanas, sea lions and tortoises. In the water, there are angelfish, surgeonfish, cardinal fish, parrotfish and sea turtles. Learn about the flightless cormorants, whose wings have atrophied because there are no predators to fly away from, and penguins who have headed north permanently for the balmy weather (snowbirds?).
Ron Belak is a freelance writer and photographer whose work appears regularly in Colorado Outdoors magazine—the official publication of Colorado Parks and Wildlife. He has written about 90 magazine articles and supplied hundreds of photos for these articles over the past 30 years. He is also the author of two books on fly fishing: Fly Fishing Colorado's Backcountry and The Fishing Guide to 800 High Lakes in Colorado.