A Personal Journey Towards Photo Advocacy with Scott Wilson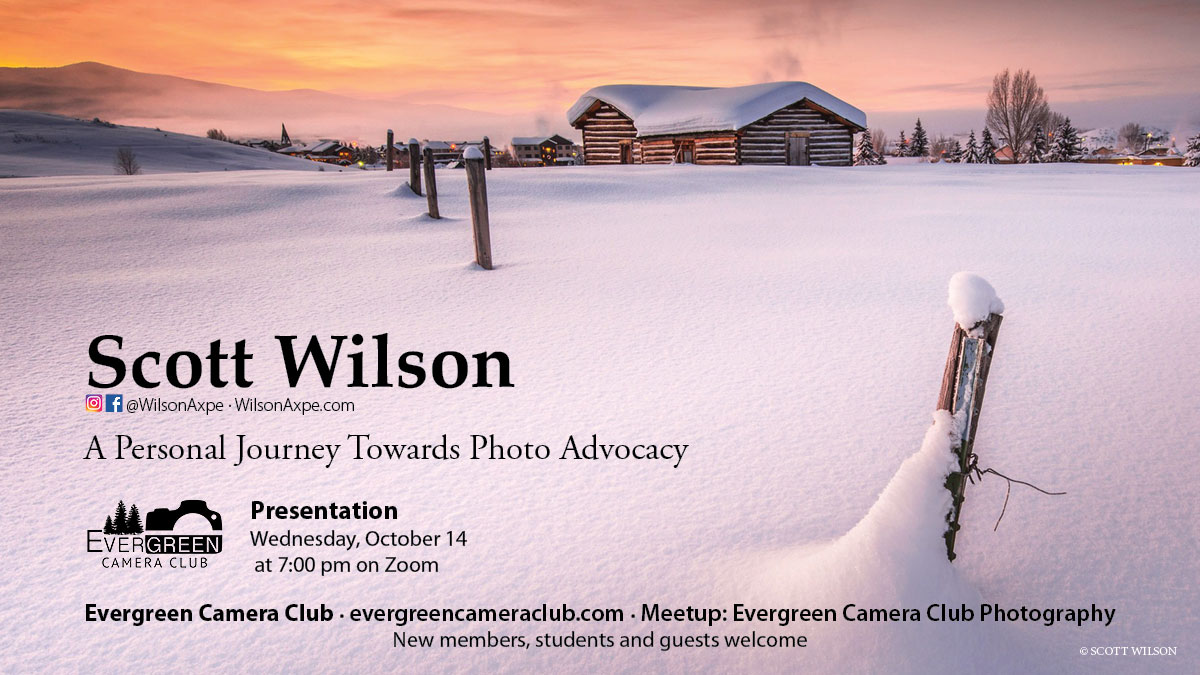 Scots-born photographer, Scott Wilson, dream move to Colorado in 2015 turned into a nightmare. A stage 4 cancer colon diagnosis threatened his life and his landscape photography pursuits when he developed chemo-induced photosensitivity.
Undeterred, Scott shot wildlife from the protective shade of his car and turned his new portfolio into a book – Through the Window – and a platform for his 'photo advocacy.'
Scott is a multi-year finalist in the UK Landscape Photographer of the Year, a resident artist at the Denver Photo Art Gallery and was named "Denver Instagrammer of the Year" by Westword magazine. His work has been featured in a wide range of media, including Advanced Photographer, 5280 magazine, Denver Post, Denver Life, 303 Magazine, Denver 9News, CBS News, Fox Denver, the Photographer's Guide to Scotland and the UK Daily Mail.
Evergreen Camera Club is continuing their popular Zoom meeting format, so join ECC on:
Wednesday, October 14th
6:30 pm social time
7:00 pm announcements and presentation