April 27th 2022 Tips & Techniques: Who Do You Follow?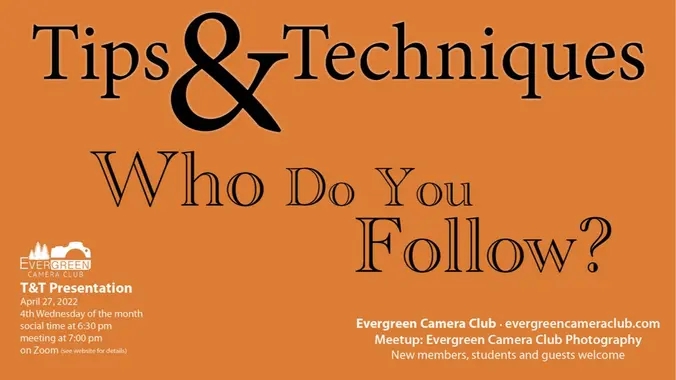 **WHO DO YOU FOLLOW?**
**Tips & Techniques**
What photographers inspire you? Do you have amazing Instagram favorites? Where do you go for the most useful YouTube productions on gear, shooting techniques or postprocessing? Come ready to show some links or examples and share your favorites so that we can all learn from each other. Everyone will have an opportunity to tell their story about how they are using social media and the Internet to become a better photographer in this informative and entertaining Tips & Techniques session.
Join Evergreen Camera Club on Wednesday, April 27th via Zoom for social time at 6:30 pm and announcements at 7:00 pm in the Zoom meeting room.