October 12th General Meeting: Concept to Creation, Getting Creative with Michelle Pennings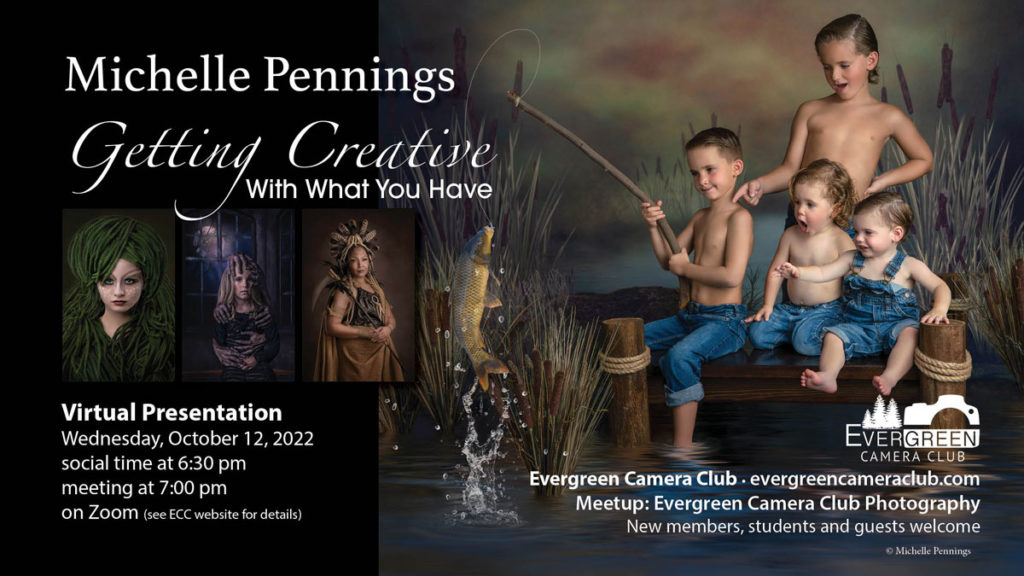 MICHELLE PENNINGS
Concept to Creation. Getting Creative with What You Have
Have you ever looked at a tree in the neighbor's yard and imagined the coiled branches could be used for a headdress?
Michelle has.
In this presentation, Michelle will reveal her background and where she gets her creative inspiration. She will show you some of her past creations and failures and take you on a creative journey. She will explain how she takes everyday items and turns them into works of art and offer a glimpse inside how she creates her award-winning images.
This is a virtual Zoom meeting, so log in with Evergreen Camera Club on Wednesday, October 12th for social time at 6:30 pm and announcements at 7:00 pm. New members, students and guests are welcome.
Evergreen Camera Club via Zoom:
Wednesday, October 12th
6:30 pm social time and announcements
7:00 pm start of presentation
Zoom Link:
https://us02web.zoom.us/j/84061115596?pwd=aW9zNExabFdyVmJPSDgybjhQWDNpUT09